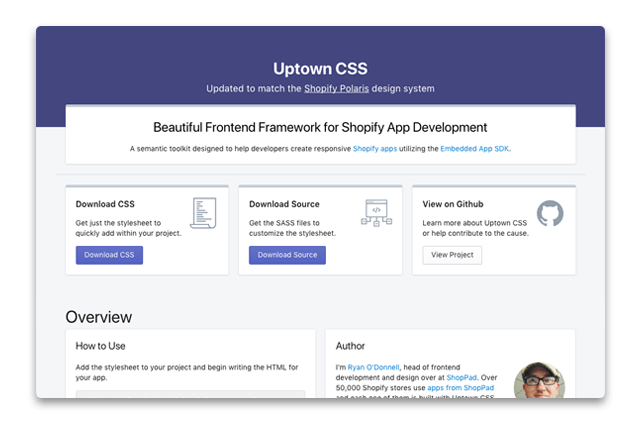 Frontend Framework
Uptown CSS
A semantic toolkit to help developers build responsive apps utilizing Shopify's Embedded App SDK and the Polaris design system.
Learn more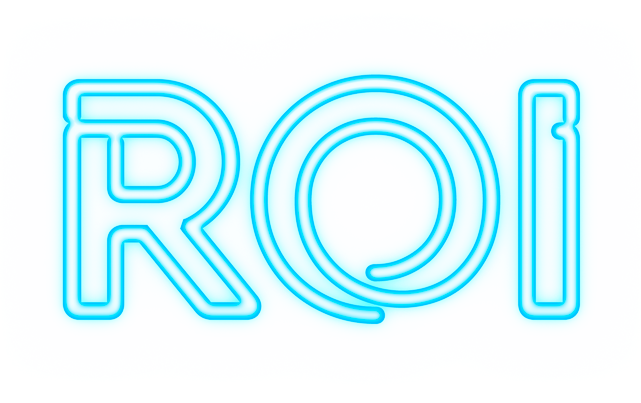 Industry Tools
Shopify Plus Calculator
Thinking about Shopify Plus? This calculator will help you decide based on your prospective ROI.
Learn more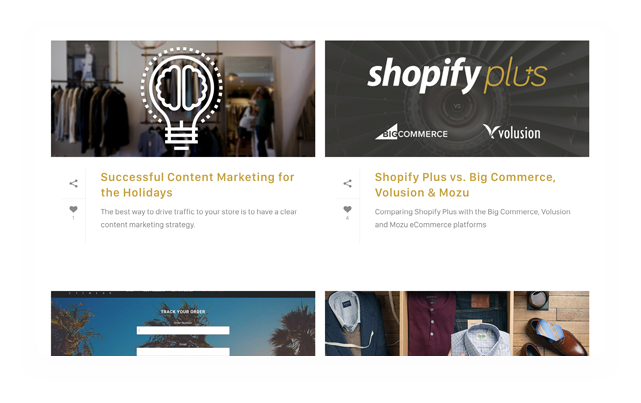 Industry Articles
Commerce 2.0 Blog
Articles for Shopify store owners and eCommerce enthusiasts covering technical innovation in online retailing.
Learn more